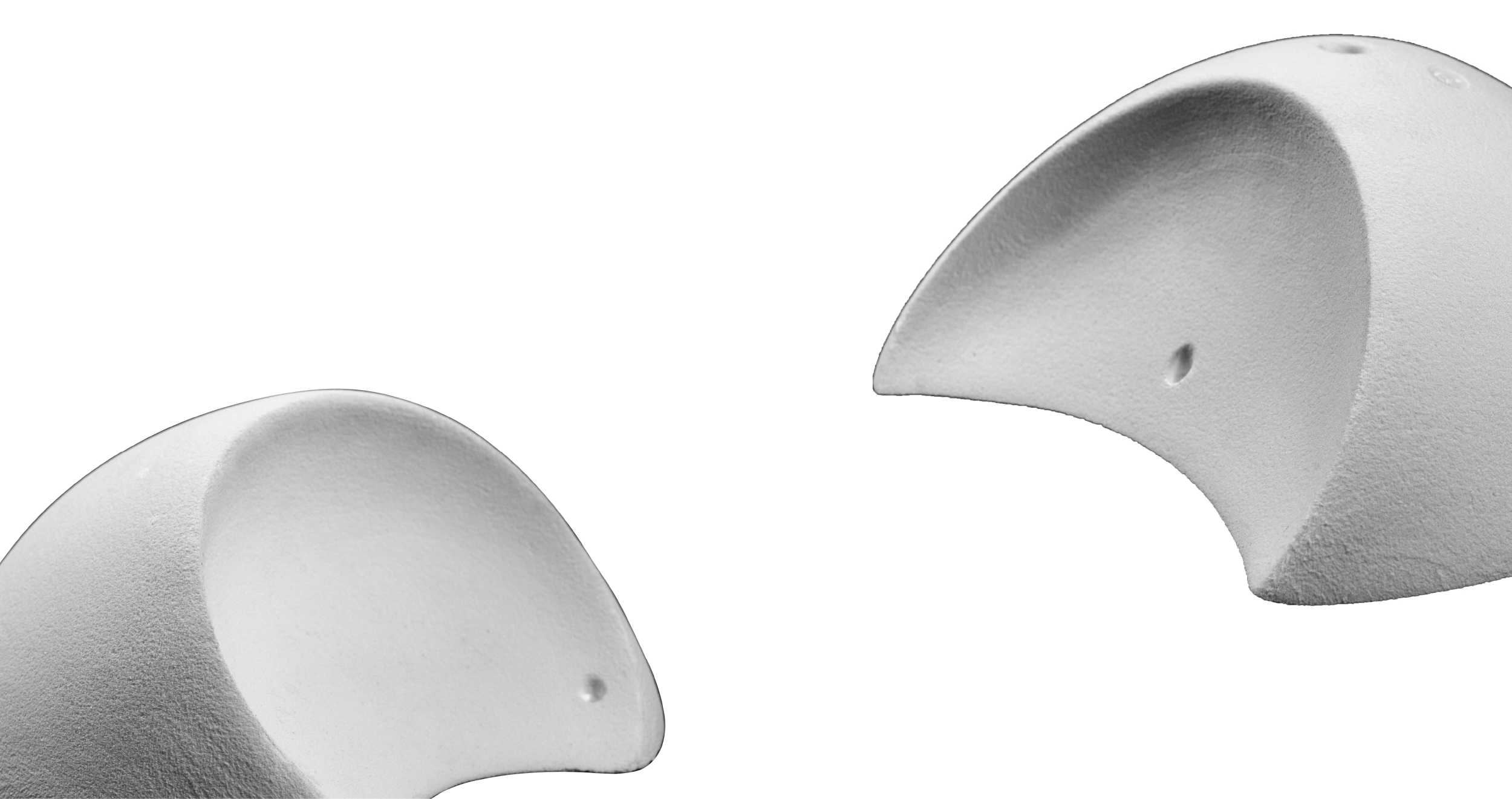 The Apollo family is difficult to describe as one particular type of hold. They fall within the fine lines of a sloper crimp. These really test the finger strength in a way that normal crimps cannot compare.
The scoop like shape naturally positions the outer fingers to be elevated slightly higher than the middle finger.
This poses a new type of difficulty that can only be found outdoors. Will you rise to the Challenge?